Secure Website HTTP:// or HTTPS://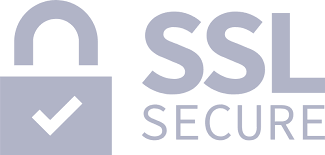 Once secure socket layers, ssl, padlocks, https://, choose your term, were the province solely of online shops, the padlock and secure certificate giving confidence and protection to customers with financial transcactions.

In todays world of data security and data leakage websites with online forms that handle personal data, be it only an email address, begs the question as to should a company embrace hightened secuity on their website.

Google has however taken that decision away by quite firmly prioritising websites with secure certification.

There are five good reasons to secure your websites:
Increased Google Rankings - 40% of first page google websites have secure websites and Google have confirmed their position in prioritising them.
Improved Security - Google favors HTTPS; they want to achieve the safest web experience for their users. Google adds criteria to the rankings algorithm when it has proven to provide better user experience. HTTPS protects your users' information and your information from hackers.
Updated Browser Labels - As part of their push for a more secure web, Google is also updating their labelling for HTTP sites in Chrome's URL bar. Currently, HTTP sites are marked with a gray information symbol that tells the user the site is not secure if they click on it, Google is going to update that to include a "Not Secure" label that is displayed in plain site, rather than after a user clicks on the information symbol.
Increased Conversions - While users may not have a complete technical understanding of secure connections, they do understand that they want a site to be HTTPS if they are providing personal information. We already see a difference in conversion rates between HTTP and HTTPS sites. But, as Google rolls out their new HTTP labelling, we expect to see an even larger difference in conversion rates between the two.
Increased Customer Confidence - With all of the buzz about HTTPS going around, more users are specifically looking for a secure connection when visiting a website. A secure connection gives your customers peace of mind that your website can be trusted and their information is safe.
There are several options to consider when looking at what is right for your website, also a secure certificate is best issued where the website is hosted so if you want to discuss what is right or you contact us.
Top