General Data Protection Regulation - GDPR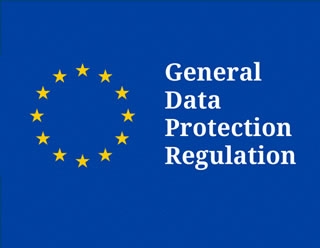 You may have heard about a new EU regulation called the "General Data Protection Regulation" more commonly known as GDPR. From 25th May 2018 this regulation is formally adopted by the EU member states including the UK, and imposes new restrictions on the ways in which organisation can hold, process and use personal data. Its entirely likely you've already received a deluge of emails from companies and businesses that you've used in the past asking you to do various things to ensure that they're compliant with this new regulation.

As part of our GDPR preparations, we have created this document to help you prepare for GDPR as well as reassure you about our own preparations.

Is my site compliant?

We are unable to confirm that your own website especially if built by a 3rd party; or you business is compliant. We can give you as much information as we have about our systems and security, but you will need to make the decision for yourselves on your own compliance.

Where is our data located?

Our primary data centre is in Leeds (UK), and has in it:
All Starter Pro, Home Pro, Business Pro, and Reseller Pro packages
All Premium Hosting packages
Virtual Private Servers
A majority of Hybrid Servers
Legacy Dedicated Servers
Stand-alone mailboxes
Hosted Exchange mailboxes
All customer details
Our secondary data centre is in the EU, and has in it:
Some Hybrid Servers
Most Dedicated Servers purchased after 2016
Our Design Offices are in Mid Wales UK and have account information held locally there.
Our SSL certificates are generated by Starfield Technologies, who have a Privacy Centre here.
Most of our third-party partners are considered Data Processors, and we, or our customers, are the Data Controller.

How secure is your data with us?

All personal data, both your own and that of your customers, is supplied to us through controlled processes that are protected by appropriate measures, including encryption.

All staff that have access to your data, or will be collecting data, have been fully trained on respecting customers' rights, collecting only the data that is needed, adhering to privacy by design, and following other privacy principles.

How physically secure are the data centres?

The data centres have built in a secure and resilient network infrastructure and do not rely on third-party solutions.
The data centres are staffed 24 hours a day every day of the year, with extensive physical security measures, including strict access control and CCTV.

What is our own GDPR policy?

Webspace Unlimited compiles with all data protection laws applicable to its operations. GDPR is an evolution of privacy law, and not a drastic departure from the laws and regulations that currently govern our day-to-day operations. We welcome the changes as another step towards maintaining the privacy of our customers, and we're working towards compliance as appropriate and necessary.
We store data as needed to manage and run your account, including for accounting, product configuration, and other reasons.
Top